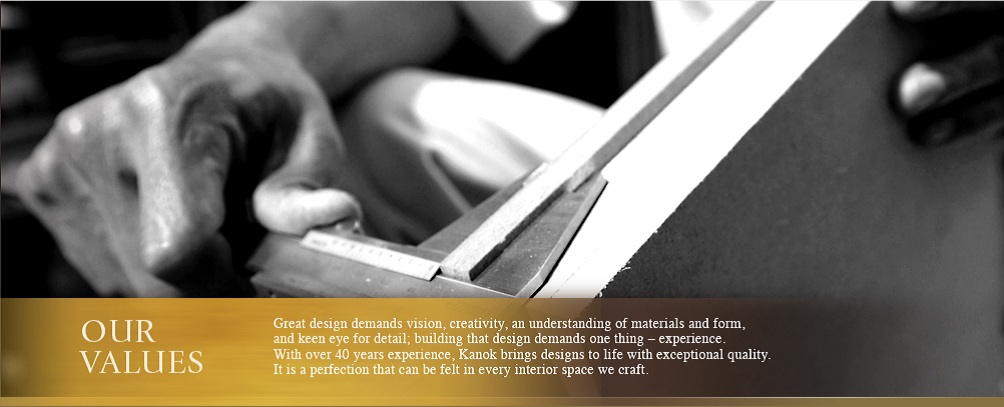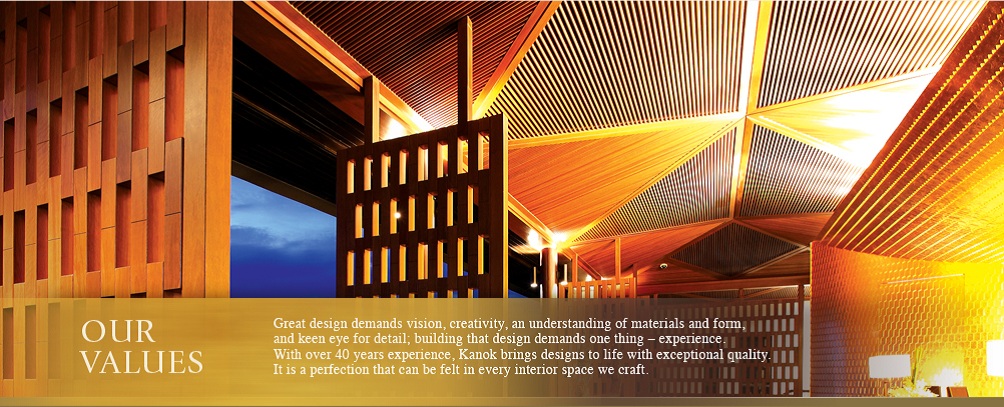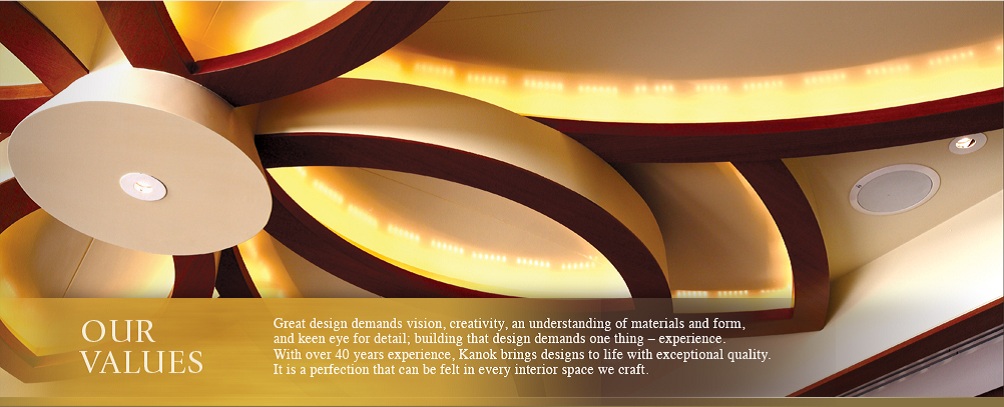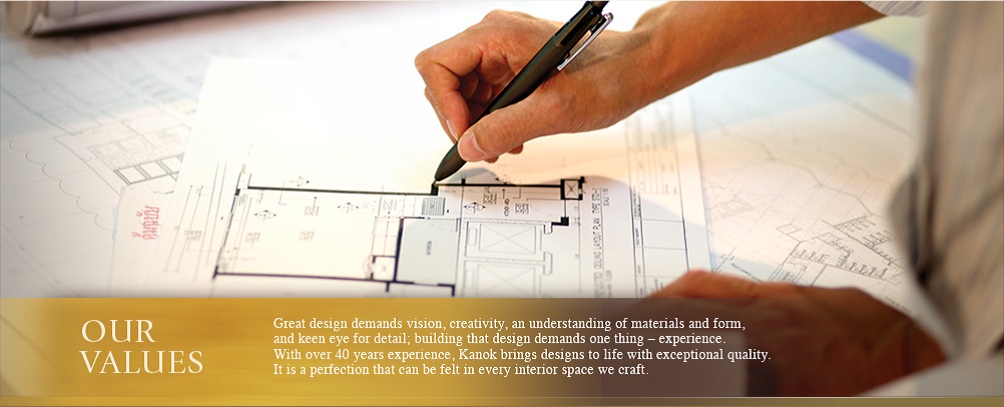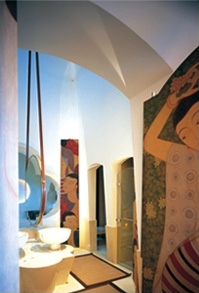 Attention to

Detail
Every aspect of its interior is meticulously crafted, drawing upon the rich experience of our master craftsmen.
This project features a unique and intricate domed ceiling, which requires the production of a precise steel structure, which is much more complex than conventional ceiling mounting methods. It could only be realized through the work of Kanok's shop drawing team combined with specialized techniques, experienced know-how, and effective project management.
More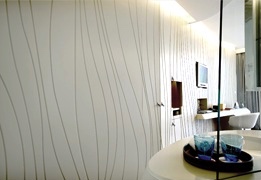 Precise


Pre-Assembly
Kanok using the latest production techniques and modern machinery, pre-assembling precision crafted materials in our factory so they can be easily installed at the construction site. The result is a stunning finish with a consistently high level of quality.
More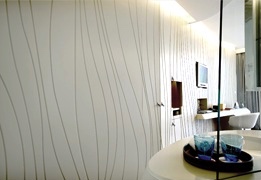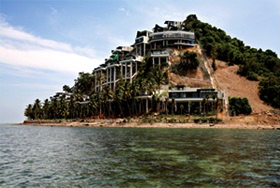 Complexity


Capability
This large project consists of 65 rooms, restaurants and spa with a touch of Thai style. Luxurious, distinctive and unique, its design is exquisitely detailed and could only be realized with the skill of master artisans. The project is located on a beautiful, yet challenging, hillside overlooking the ocean, where guests can enjoy limitless views of the sea. Kanok's project management and coordination skills were key to the success of this difficult project, where strict timelines , obstacles such as unpredictable weather, and difficult terrain all combined to create extreme challenges.
More